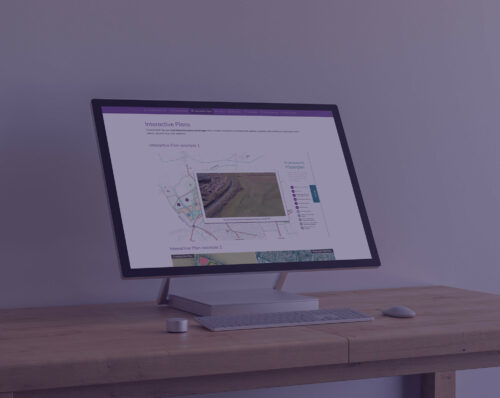 Experience.
At DevComms we believe that our greatest asset is our amazingly talented team of comms professionals
Who we work with
Our team has extensive experience across all sectors of the property industry from promoting strategic development sites, mixed use schemes, commercial projects, major infrastructure projects. food retail, distribution, energy, hospitality, retirement living and education.

"The team at DevComms always play a pivotal role in smoothing the way for contentious sites."
David Lazenby
Wyevale Garden Centres
"DevComms are trusted advisors with great insight."
"At every stage there was a willingness to listen, compromise where possible or offer solutions when an impasse was looming. From start to finish our relationship has been one of mutual trust and respect that has delivered successful outcomes for all parties."
Cllr Jordan
Former Chairman, Whitchurch Town Council
"We were really impressed with DevComms' strategy and approach, which was tailored to the local situation and helped to create positive relationships and dialogue with local residents and other stakeholders."
Julian Winfield
Haskins' Chief Executive
"DevComms has provided support and advice on some of our most challenging projects politically. We have enjoyed working with their team and are happy to recommend their services."
Charles Blake
Development Director, Roxhill
"The approach to strategy and engagement, together with the ability to build trusted relationships has proved to be crucial."
Nigel Wakefield
Development Director – Strategic Land, Urban & Civic
"The advice and support provided by DevComms has helped to swing tough schemes in our favour"
Ben Kelly
Wildstone Planning
"I enjoy working with DevComms. They provide the advice and support we need to help secure successful outcomes for our projects."
Rob Harley
Director at Foster & Payne
"The town council wishes to note for the record the level of engagement it has received from Countryside and its DevComms teams has been very professional, high quality and welcoming and indeed a very pleasant experience throughout this process and should be considered as a model for future development engagements of this type"
South Woodham Ferrers Town Council consultation response
DevComms have worked in a thorough and professional way with our team to communicate and engage with our community on a significant urban extension project in our Local Plan. I would be pleased to recommend them as stakeholder and community engagement partners.
Sally Rogers
Senior Planning Officer, Chelmsford City Council
"DevComms were quick to grasp the brief and the team worked well with us to ensure that our case to the Government was articulated clearly and effectively."
Strategic Director
East West Rail Consortium
"I would not hesitate to appoint DevComms to work in any local authority. Their approach and ability to establish relationships means that the team can work anywhere."
Stuart Goodwill
Managing Director, Planning Issues.