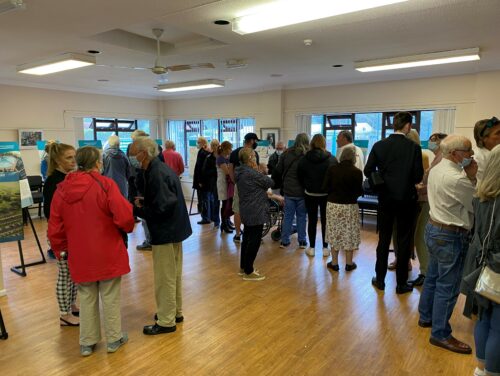 Approach.
DevComms are specialists at political and stakeholder engagement working exclusively in the built environment.
We help to secure planning permissions and local plan allocations through collaboration and effective communication
The Challenge
The planning process is complex and adversarial owing to the issues and challenges that often arise during the life of a development proposal. It can become protracted and full of risk resulting in uncertainty for communities and clients.
Collaborative approach
Through our involvement, we help to make the process more collaborative and straight forward, guiding clients and stakeholders through all phases, from the early inception of a scheme through to its development on the ground.
Our expertise
Specialising in complex, contentious and major planning, development and infrastructure, our extensive expertise in the built environment means that we are perfectly placed to help our public and private sector clients achieve their goals.
Our role is distinct as our focus tends to be on contentious projects where there might be a complex mix of issues and stakeholders that present political challenges and risks.
Our team has extensive experience working across all sectors of the development industry in the South East, South West and London, the Midlands and Eastern England.
Using the full range of communications methods, including face to face, digital, media and traditional methods, we deliver a tailored and effective strategy every time.



We innovate and professionalise engagement.
That means that we don't take a standardised approach to our engagement strategies. Each client, site, scheme and community is different. Therefore, we implement our own defined yet adaptable technique so that we can identify the right opportunities to engage the right people.
We use methods that maximise the opportunities for people to engage in the process and ensure that we capture all demographics in order to achieve representative feedback and successful outcomes for all.

We are apolitical.
In line with best practice, we take a thorough, methodical and analytical approach to our work and do not rely on political contacts or connections as part of our communications strategies.
Being apolitical enables us to work in any authority with all political groups and transcend changes in political control. This also enables us to clearly project our transparency and integrity.

We work as an extended part of your team and always have an experienced consultant working alongside you, ensuring you have consistent support and the experience to respond quickly if needed. We are agile which means that we don't just go through the motions when we are formulating our communications strategies and executing our campaigns.

Internally, we work collaboratively which means we share our knowledge and experiences and are open to continually learning from one another. We support this with regular internal CPD (Continuous Professional Development) sessions to ensure that we are on top of the most relevant issues for our industry.
Our team are also all members of the Chartered Institute of Public Relations (CIPR) and undertake CIPR training in addition to completing the CIPR'S annual CPD scheme to become accredited practitioners.

"I would not hesitate to appoint DevComms to work in any local authority. Their approach and ability to establish relationships means that the team can work anywhere."
Stuart Goodwill
Managing Director, Planning Issues.